The 50 hours of testing we did doesn't include the hundreds of hours our staff has already spent using their favorite TV and movie streaming services. Our official tests included a full 44 hours of streaming and another six hours of research. After we finished our favorite TV shows and watched all the movies we had been dying to see, we decided Netflix is the best streaming website out there. Not only is it affordable, but you have access to a lot of content with absolutely no commercials. The one-month free trial, DVD rental service, and easy-to-configure parental controls really put this streaming service over the top as the best one available. There have been some small changes since we last tested these streaming services, and we'll write about them soon. In the meantime, check out how our last round of testing went.
Top 9 Best Movie and TV Streaming Sites
Netflix
This streaming service gives you three subscription packages to choose from, the most expensive of which still costs less than several other websites we evaluated.
The more expensive plans allow you to watch Netflix on multiple screens at the same time, which is great if the kids and adults want to watch different shows. Regardless of the subscription, you pick you'll never have to deal with commercials, which is one reason it's our best pick alongside the free one-month trial. Another reason Netflix is so great is its intuitive interface. All of your entertainment options are displayed on tiles, and you can search for specific content by genre, actor, or title.
When you sign up, you're prompted to select movies and TV shows you're interested in so the Netflix algorithm can suggest content you enjoy and display it right on the home screen. This might not be everyone's favorite way of seeing what content is available, but you might appreciate being exposed to titles you wouldn't have found otherwise. There are also award-winning Netflix originals you can watch, like "Orange Is the New Black," "Master of None" and "The Crown." All of the content is available on your desktop or smartphone via the free app.
Netflix also has a section of content just for kids, making this service a great option for families. Along with the kid's movie section, which includes content from Disney, you can set parental controls to make sure your children don't have access to inappropriate content. Depending on the subscription package you select when you sign up, you can rent two Blu-ray discs or DVDs at one time. Not many streaming services still offer physical DVDs, so it's just one more thing that makes Netflix stand out.
PROS
It's affordable
No commercials
Free one-month trial
CONS
Content comes and goes randomly
No ongoing TV shows except Netflix originals
Costs extra to view on more than one screen at a time
Website: https://www.netflix.com/
Amazon Prime Video
This streaming service from Amazon offers a great way to access a bunch of content.
First, the particulars: A Prime Video membership only gives you access to Prime Video content. It's less expensive than an Amazon Prime membership, which gives you free two-day shipping on qualifying purchases, Prime Video, Prime Music, and access to the Kindle lending library. While the two memberships are different, you can get all the Amazon Prime perks during your initial 30-day trial period. Now that's out of the way, let's talk about what's on TV.
You can watch content through your desktop browser or smartphone app, and if you want to save it for later, just add your favorites to your watchlist. You can search specifically for content for kids too and turn on parental controls so nobody can make purchases with the credit card you have on file. One final aspect of Amazon Prime Video we really enjoyed is the button you can hit to skip forward or backward by 10 seconds. It's ideal for skipping any TV show intros or the boring monologue you don't need to hear. We'll admit this streaming service has its flaws. The layout is really busy and the search feature returns options you can't actually stream but have to buy on DVD instead. But aside from a few hiccups, you get a lot with your membership.
We found plenty of movie titles – including more obscure ones – and there aren't any commercials. There is also quite a bit of original content to choose from along with current cable TV shows. There are some movies you have to rent to watch, but the subscription included several titles we were interested in. You're also greeted with an overlay displaying the cast and other information when you hover your mouse over the browser, so you'll always know who's on-screen. With the great array of content and the potential to bundle Amazon Prime perks, it's really a great value.
PROS
No commercials
Lots of hard-to-find titles are available
Relatively affordable
CONS
The interface is really busy
Only current TV episodes are Amazon originals
The search function isn't very precise
Website: Amazon Prime Video
Hulu
With several subscription packages to choose from, Hulu gives you access to a lot of recent releases.
We tested out the newly designed website, which works smoothly and includes a skip button so you can fast forward or rewind by 10 seconds. That way you don't have to watch the same TV show theme song over and over. The app also offers a streamlined way to watch your favorite shows. Along with original award-winning content, Hulu has a lot to offer.
We were able to find the latest episode of "The Bachelorette," "The Last Man on Earth" and even an episode of "The View" aired the day prior. There are offerings from a ton of cable TV channels including Adult Swim, FOX, ABC, History, AMC, Disney, Animal Planet – you name it. Through CBS we even found old favorites including "I Love Lucy," "The Odd Couple" and "Cheers." We did experience a few streaming glitches during testing.
One of our testers had to close and reopen her browser entirely to get content to play if she let her computer go to sleep for any length of time. Another couldn't find a way to browse the website's entire catalogue. On the other hand, though, one reviewer called Hulu "a little overwhelming," but only because there are so many TV shows and movies to pick from. We consider this a pretty good problem to have and it's why this service is the best out there for TV show selection.
PROS
App is well-designed
Ongoing cable TV shows available
Award-winning original content
CONS
Content can be glitchy
Live TV costs extra
Even the "no commercial" option has a few commercials
Website: https://www.hulu.com/
Google Play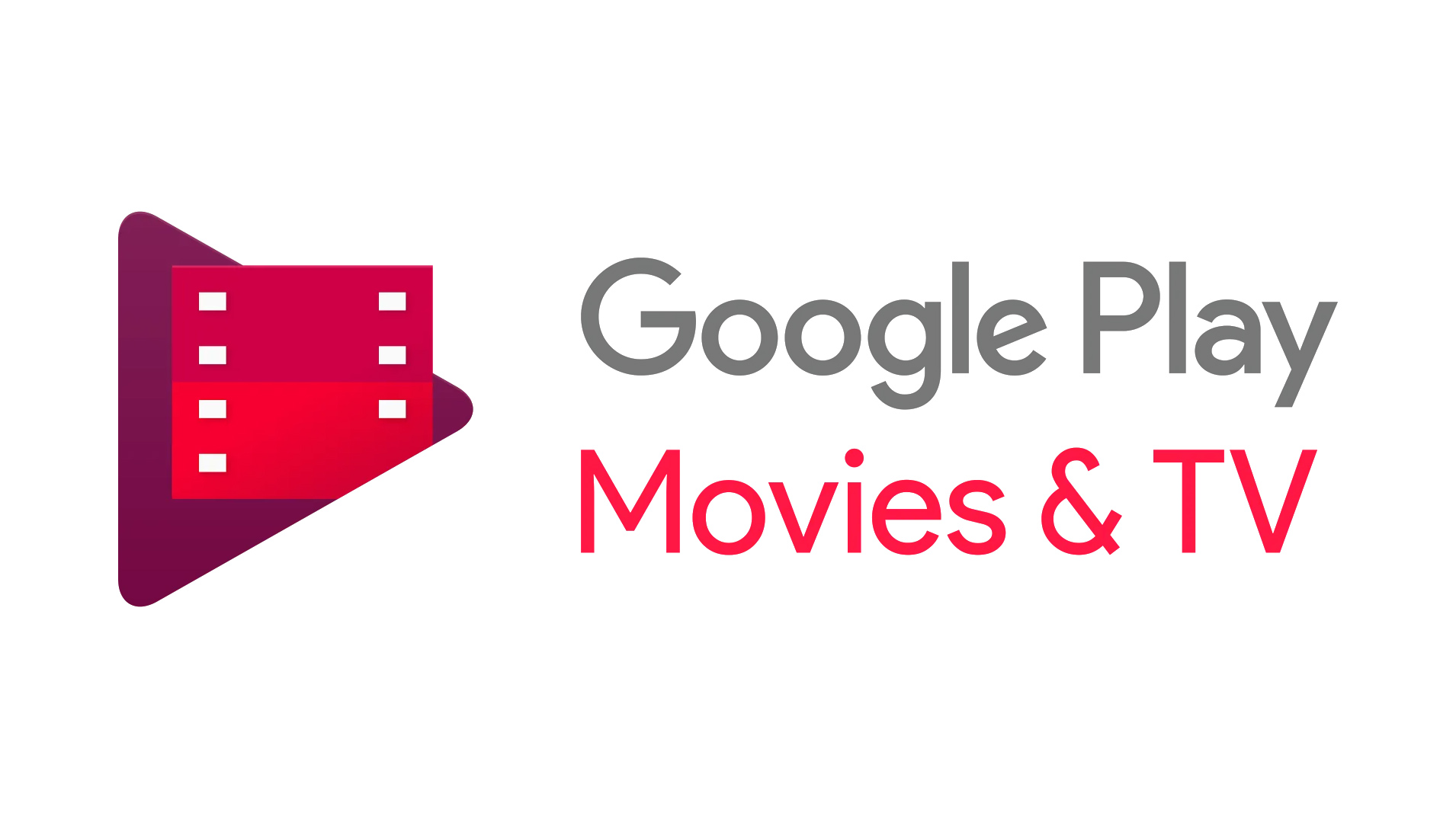 Google Play is the best service with a pay-per-view model because it's easy to use and there are no commercials.
Some of our testers prefer subscription-based streaming services, but if you only watch one or two movies each month then Google Play is the place to go. This service has new releases and older content to rent or buy, and most of the TV episodes only cost $1.99. Some new movie titles are more expensive, but if you're only watching one here or there, this website is pretty affordable. Our testers gave this service praise for its intuitive platform.
On top of that, Google Play has no commercials and includes parental controls you can use to make sure your children are watching age-appropriate titles.
PROS: No commercials
CONS: No original content
Website: https://play.google.com/store/movies
DirecTV
DirecTV is one of the few online streaming services with free live TV.
This service costs substantially more than most others we tested, but if you want access to live content and sports this is the best website for it. You used to need a traditional DirecTV plan to access online streaming but DirecTV NOW is a newer online-only package.
Along with Live TV, you can watch shows from your favorite cable TV channels including TNT, NBC, and ABC. You can also watch news commentary, though you will have to sit through ads as this service is the most like traditional cable TV of the websites we tested. With DirecTV NOW, you can watch live TV on the mobile app or your computer browser, making it convenient at work or home.
PROS: Live TV events and sports
CONS: It's expensive
Website: https://www.directv.com/
HBO NOW
HBO NOW is fantastic for HBO fans, providing access to all of HBO's original content on your mobile devices.
HBO NOW is HBO's answer to the TV streaming revolution, providing convenient access to HBO content for all of its subscribers. This is a great service for HBO fans who want to access their favorite HBO shows on the go from their iPad, iPhone, or Android device. It's also available on internet TV-friendly devices like Roku and Xbox.
This streaming internet TV service has a few limitations. While other sites have content from various networks, this one is HBO-specific. You won't find a wealth of classic movies or classic TV shows such as "The Twilight Zone" and "Doctor Who." Plus, you won't be able to stream network or cable TV shows like "The Walking Dead." To access that kind of content you'll need apps such as Netflix and Hulu Plus. In addition to limited content, this internet TV site does not have offline viewing. You need an internet connection to access the library of movies and television series. You won't be able to use the service on a long flight without Wi-Fi.
With that said, HBO is an entertainment universe unto itself, with original hit TV shows, movies, sports, documentaries, comedy, and kids' shows. And while you have full access to all of HBO's original content, there is only a limited selection of movies that have aired on HBO. To watch a show from your device, you simply tap on the screen and it will start.
You will, however, have the ability to access episodes from any original HBO series past or present. You also have access to exclusive interviews and other supplementary materials linked to specific episodes of your favorite shows. You can easily set up personalized watch lists and have new episodes of your favorite shows sent automatically to your list.
There are also Facebook and Twitter links that let you interact with friends to discuss shows you are watching together. If you have questions or need help with the app, there are tutorials online, as well as email support and answers to FAQs.
PROS: You have access to every episode of your favorite HBO series, as well as movies and other content.
CONS: This streaming service does not have offline viewing.
Website: https://play.hbonow.com/
iTunes
The ease of use and huge TV library make iTunes a great place to catch up on your favorite shows, but you won't be able to watch iTunes programs on your TV without Apple TV.
When it comes to the widespread availability of downloadable media, iTunes has long held the crown. While it was primarily started to make music downloading easy, this streaming service has branched out to audiobooks, movies, and TV series. Because nearly every computer operating system can run iTunes, people have great access to the streaming TV library that runs in this media player. However, the playback of your downloaded series will be affected by what devices you prefer to use.
The benefit of iTunes is the guarantee that every show will be made available for download the day after it airs. Not only can you keep up to date with your favorite television shows, but you can also download past seasons at a discounted price. The access makes it a great way to watch TV online. You also get the option to stream TV shows in HD for $2.99. However, it does not create any original or exclusive content that you can't find on other downloadable services. For a great selection of original content, as well as free two-day shipping on purchases, we recommend that you subscribe to Amazon Prime Video.
This online TV service is missing small features, which holds it back from competing with the best internet TV services. iTunes does not work with gaming consoles, smart TVs, or Roku apps. If you watch your library from an iPad or iPhone, then this won't be an issue. However, the only way you can enjoy your downloaded programs on your big screen TV is to have the Apple TV accessory. If you'd rather not be confined to the Apple ecosystem, we recommend you choose Netflix because it's available on almost any device.
The iTunes platform is easy to use. All you need is an account with your credit card information and then you can download it at will. It helps that there are no advertisements associated with any part of the process. In terms of help and support, Apple has a great system. If you have issues with downloading, chances are you are not the first. The company's question forum is endless, and you will easily find ways to solve the problem based on what others have gone through. If that doesn't work, Apple provides live chat to quickly solve whatever you are dealing with.
PROS: Apple provides readily available customer support.
CONS: iTunes is not available for gaming consoles.
Website: https://www.apple.com/itunes/
YouTube
Although lacking exclusive content and unlimited viewing, YouTube's original videos and numerous features make it a good choice for a streaming TV service.
Editor's Note: You can now subscribe to YouTube Red for $9.99 per month to watch ad-free videos and original YouTube shows. Details will be included in our next round of updates.
YouTube is a staple of the internet. A little over a year after its creation, Google bought the video service. The site has continued to expand its typically free service into the arena of online TV. The availability and easy access to this streaming service makes it one of the best ways to watch TV online.
At first, many users' biggest gripe with the website's streaming TV will be the cost, since YouTube has made a name for itself with free amateur video and clips. However, the cost of $1.99 per episode is standard. Watching an episode in HD will cost you a dollar more. Perhaps the best thing about paying for each episode is that you don't have to deal with the commercials that usually precede videos on YouTube when they're free. If you watch a lot of current shows and don't want to pay for each episode, we recommend that you subscribe to Hulu because you can view current shows without paying for each episode.
While there are a number of children's programs available, the majority of the animated shows are geared toward teenagers. The problem with any pay-per-view internet TV site is that you wouldn't necessarily want to give your kids free range in terms of ordering. Most of the programs that YouTube has for kids are commonly available for streaming full seasons in higher-ranked monthly membership services. This service isn't exactly conducive to binge-watching either, since you have to pay to stream each TV show. If you're more interested in binging on shows, we recommend that you subscribe to Netflix because it has such a large library.
A definite plus about YouTube's television channel is the extent of the features. Small features like subtitles in each episode and a helpful search bar improve the experience. The queue is based on your Google Plus account. If you are trying to stay current with your favorite show, you need to subscribe to the particular show's channel and then you'll have it ready to watch.
YouTube is available everywhere. Its apps are found on smart TVs, game consoles, Roku boxes, and, of course, smartphones and tablets. If you've paid for a certain episode online, you can watch it virtually anywhere you take your device. In addition, watching YouTube on your television is considerably easier if you own a Chromecast or Google TV device.
PROS: A YouTube app is available on nearly every smart device so you can watch your shows anywhere.
CONS: This app isn't a great option for binge-watching a complete series because you pay per episode.
Website: https://www.youtube.com/
VUDU
VUDU has an immense library of content that is easy to access, but it lacks recommendation features that help you find videos most suited to your taste.
Originally starting as a set-top box manufacturer, VUDU was acquired by Walmart in 2010 and has become a great place to rent movies and TV shows. This streaming TV service is available on many devices because of its numerous apps. VUDU works best as a supplement to other streaming sources, and it's particularly useful if you're looking to catch up on your favorite television show that you missed the night before.
VUDU runs on a variable cost structure. TV shows are generally $1.99 for standard definition and $2.99 for HD quality. However, for sneak previews and extras, the cost may be slightly higher. If you are looking to stream TV online, you will be impressed with the library. This service boasts current episodes of popular television aired the previous night and full seasons dating back to the beginning of a series. While VUDU specializes more in movies on demand, its TV selection is worth noting.
As of now, the only way to get a feature like closed captioning in a video is to watch it on a PS3 or iPad via the app. That feature is not currently available on the service's internet TV site or Xbox 360.
There's no offline viewing, so when you order an episode, it is not downloaded to your device. Instead, it streams using your broadband connection. A great feature of the service is the rating system. It's based on a five-star system, and with every selection, you can see how the VUDU community rated it as well as its Rotten Tomatoes score. Unfortunately, VUDU does not yet recommend any series to you based on your past reviews.
Help and support are quite in-depth. There is no live chat available, but VUDU provides you with an email form if you have any concerns that aren't handled in the community forums or FAQs.
PROS: VUDU has a wealth of TV shows and movies ready to watch.
CONS: Some features, like closed captioning, aren't standard for certain VUDU apps.
Website: https://www.vudu.com/
Why Trust Us
We've been watching TV since infancy, so with those decades of experience, we've been reviewing TV and movie streaming websites since 2008. For many consumers, these websites have totally replaced a traditional cable package through a provider because they're more affordable and are mostly, if not totally, commercial-free.
Paige Kuznia, a 27-year-old from Bismarck, North Dakota, hasn't had cable since she left home for college in 2010. She really likes how websites like Netflix and Hulu recommend shows to her she wouldn't normally watch.
"I don't normally sit down and watch a cable TV show unless I'm with my mom and we're watching 'The Voice,' she said. "And even then, I know I can go online and stream it.
Cable companies like Comcast and AT&T are hemorrhaging customers, according to a Fortune Magazine article that reported five of the largest pay-TV providers in the United States posted subscriber losses during the second quarter of 2017.
"For me, the cable is just not cost-effective," Kuznia said.
How We Tested
It's not very often we're told to watch TV for work, but we here at Our Reviews are willing to go the extra mile for the sake of research. Six reviewers spent a total of 44 hours watching TV shows and movies on 10 streaming services. They watched from a wide range of platforms including tablets, laptops, TVs, gaming systems, and phones, and then rated each service based on how easy it is to use. This data was then turned into a letter grade for each website. The written feedback from each tester was also used for our rankings.
Other factors we considered include the price of a subscription, whether there are commercials, original content, DVD rental by mail, and whether there are current TV shows available. We favored services with original content and TV shows currently running on cable because we know you want to join the lunch conversation about the latest episode of "The Bachelor." And while it's probably pretty obvious, we also favored services without commercials. Many of the websites we tested give you a free trial, and in our rankings the longer the trial period is, the better. We didn't factor in the total number of titles available from each website because it's a figure prone to changing often and frequently.
How Much Do Streaming Websites Cost?
Most streaming services charge a monthly subscription, giving you unlimited access to content. Of the websites we tested, these subscription services cost an average of $15 per month for the basic plan, though additional premium plans are available from some services at an additional cost. With websites that charge for each title you view, recent releases tend to cost more than old favorites. You'll also sometimes get a discount if you purchase an entire season of a TV show rather than one episode at a time, though most episodes cost less than $3 each individually.
Choosing The Best Streaming Site
Content
The appeal of streaming TV shows and movies lies in how affordable they are, especially compared to traditional cable TV packages. That, along with limited or no commercial interruptions, makes streaming a great option. The downside is many streaming websites don't offer current TV programming you usually find on cable or live TV. DirectTV NOW is the exception, but it's also a pretty expensive service. On the other hand, while you might not be able to watch the most current episode of "The Bachelor," some streaming services – like Netflix – release entire seasons of TV shows at once, allowing you to watch everything in one sitting. Other streaming services, like Hulu and HBO NOW, only release one episode at a time. You'll have to choose what's best for you.
Streaming vs. Pay Per Title
Streaming websites require an internet connection, so your viewing experience is only as good as your internet. You aren't downloading the media files, so you need an internet connection to watch any content. If the website has a pay-per-view model where you can buy titles and download them, you will be able to watch your movies and TV shows whenever you like whether you're connected to the internet or not. If you have particularly slow internet at home you're going to experience glitchy streaming and slow downloads, but it's no fault of the website.
It's on TV!
Most TV and movie streaming websites require you to sign up on a computer or through an app on your phone. If those screens are way too small for your family's movie night, there are numerous ways to get the picture from your device to your big screen TV. If you plug a Google Chromecast or Amazon Firestick into your TV, you can cast your video wirelessly. Apple TVs or Amazon Fire TVs come with some apps preloaded, so all you have to do is sign in and start watching. A Roku is another way you can stream to your TV.
Commercials
Cord-cutters looking to escape commercials are slowly having fewer and fewer cheap options. Netflix, for example, added commercials to some content in 2018 to test viewer response. Hulu, on the other hand, plans to nearly eliminate commercials but only for those who buy the most expensive membership package. Hulu also started using interactive advertisements. For example, we saw one for Amazon Alexa that requires you to click on items around the image of a living room to see what the voice assistant can do, like turn on lights or turn up the music. If you opt for the free version of YouTube, not YouTube Premium, you'll notice you can skip forward past some advertisements once they've played for a certain amount of time. This is nice, but if you're trying to escape ads all together, you need a Premium subscription. Ads are also consistently becoming more targeted and customized to you based on your online footprint, so don't be shocked if you notice a lot of ads for sneakers while your friends see ads for cars.